Visiting Francis' country requires a week or more: for a broader itinerary, see our section on "pilgrimages". Still, to have a fullfilling experience it is possible to visit Assisi and its surroundings within one day.
Our itinerary starts at the Basilica of Saint Clare, burial church of the founder of the Poor Clares Order. A walk through the old town takes us to the main square with its outstanding public medieval buildings and the famous Roman Temple of Minerva, dating back to the 1st century b.c. Not far is the Basilica of St. Francis, built in 1228 to house the remains of the founder of the Franciscan order, enriched during the centuries by the masterpieces of medieval and renaissance masters, such as Cimabue, Giotto, Simone Martini and the Lorenzetti brothers.
In the afternoon, we stop for a prayer at the Chapel of San Damiano. In the tiny delapidated church, Francis received his vocation: "Don't you see my church is falling to peaces? Stand up and repair my house." Our day ends in the valley at the Basilica of Saint Mary Queen of the Angels, built in the late XVI century to protect the Porziuncola Chapel, the heart of the first comunity of Minor Friars. Next to the Porziuncola is the Chapel of Transitus, the humble infirmary where Francis died.
Our usual meeting point is parking lot A near Saint Peter's Gate at the feet of Saint Francis' Basilica. Parking lot B Porta Nuova near the Basilica of Saint Clare is a valid alternative for those who prefer to walk downhill. In Saint Francis' Basilica, the use of headsets is mandatory. The cost for this service is of 2 euro per person. It is opportune to book, especially on Saturdays. Our reservation center can take care of it.
The Basilica has its opening hours: visits might be suspended because of eucharist.
On Sundays, guided tours are not allowed.
It is possible to organize personalized itineraries: please contact our reservation center!
Come and discover all the wonders of Umbria, landscapes, culture, art and religion.
Contact us to organize your guided tour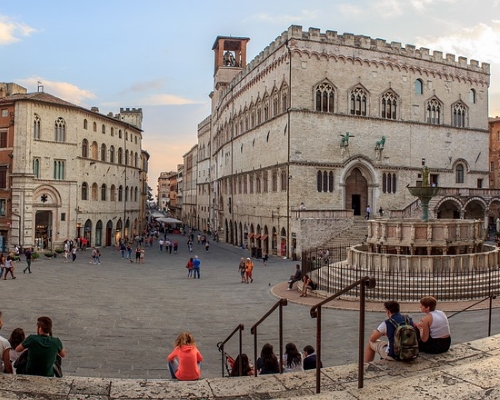 GUIDED TOURS
GUIDED TOURS IN UMBRIA
Tour in Umbria visiting all the beautiful cities, towns and magical places of Umbria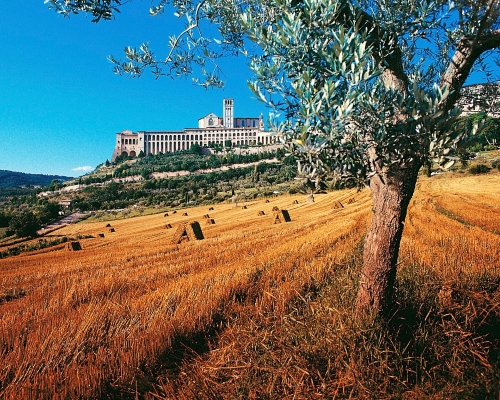 PILGRIMAGES
PILGRIMAGES IN UMBRIA
The guides of G.A.I.A. Assisi helps you organize your pilgrimages dedicated to Saint Francis or Saint Benedict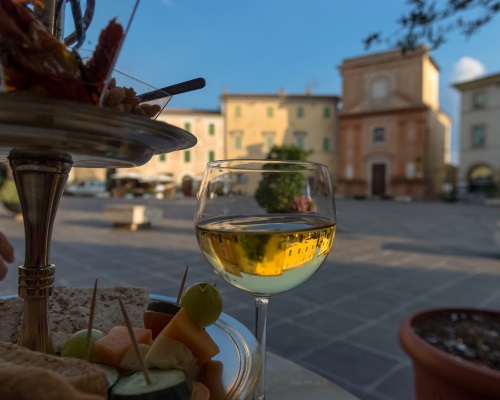 GASTRONOMY
GASTRONOMY IN UMBRIA
Umbria is not only art, culture and religion but also traditional food and wine, from Norcinerie to Montefalco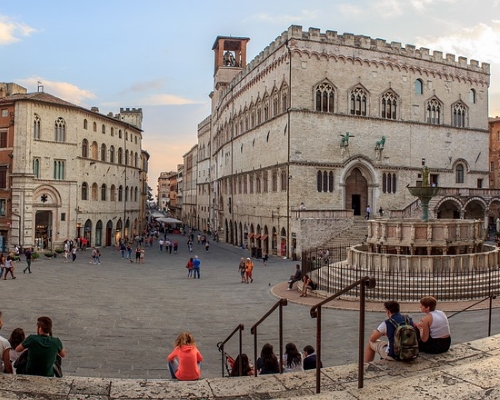 GUIDED TOURS
GUIDED TOURS IN UMBRIA
Tour in Umbria visiting all the beautiful cities, towns and magical places of Umbria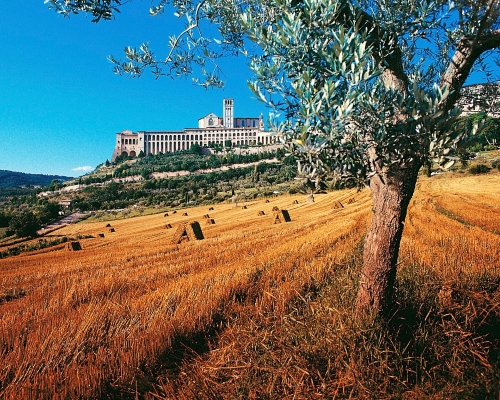 PILGRIMAGES
PILGRIMAGES IN UMBRIA
The guides of G.A.I.A. Assisi helps you organize your pilgrimages dedicated to Saint Francis or Saint Benedict