PERUGIA and TRASIMENO LAKE
Our walk makes you discover one of the oldest towns of Italy, starting from the Etruscan city walls that surround it, to the masterworks of the Renaissance art.
Perugia preseves one of the biggest historical centers of Italy with its original medieval buildings such as the Palazzo dei Priori, the Major Fountain, masterpice of medieval sculpture by Giovanni and Nicola Pisano, and the gothic cathedral.
Because of its several view points, unique balconies over the Region of Umbria, Perugia has been praised as "the Queen of the Italian hill-towns".
The usual meeting point is at the bus station of Piazza Partigiani.
Access to this parking lot is limited to buses having booked guided tours. Our office can take care of providing the permit.  
It is pleasant to continue the day with a leisurely drive around Trasimeno Lake, visiting villages such as Castiglione del Lago, Panicale and Passignano sul Trasimeno.
During the tourist season, a ferry can take you to the visit of the islands.
During the warm season, a trip to the Major Island or to the natural WWF reserve, located on the Polvese Island, is strongly suggested.
Come and discover all the wonders of Umbria, landscapes, culture, art and religion.

Contact us to organize your guided tour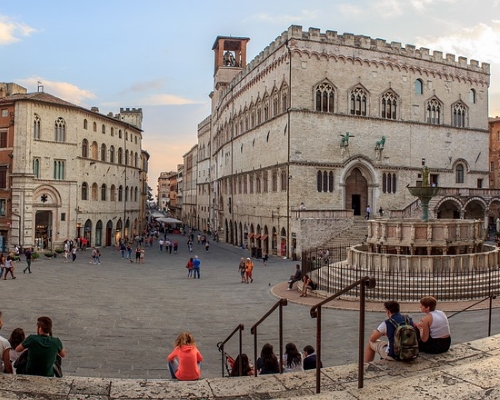 GUIDED TOURS
GUIDED TOURS IN UMBRIA
Tour in Umbria visiting all the beautiful cities, towns and magical places of Umbria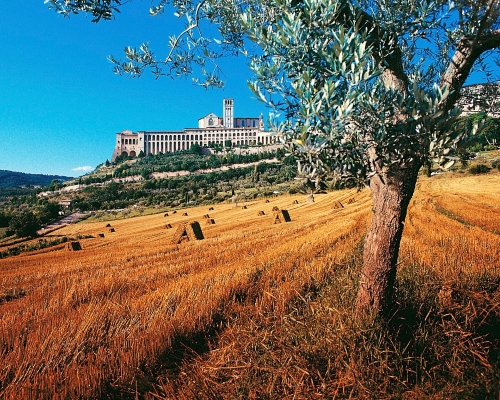 PILGRIMAGES
PILGRIMAGES IN UMBRIA
The guides of G.A.I.A. Assisi helps you organize your pilgrimages dedicated to Saint Francis or Saint Benedict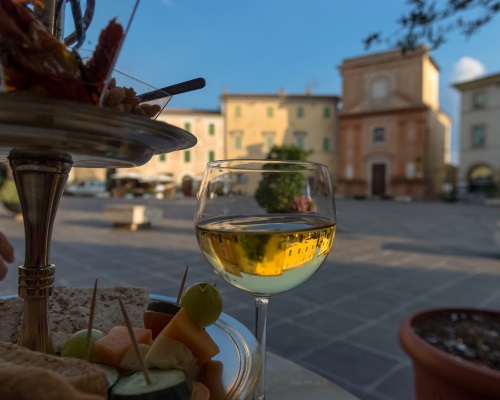 GASTRONOMY
GASTRONOMY IN UMBRIA
Umbria is not only art, culture and religion but also traditional food and wine, from Norcinerie to Montefalco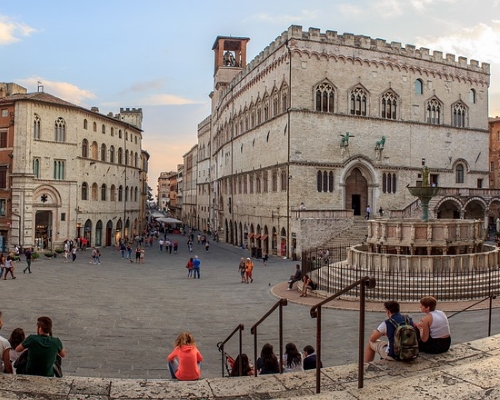 GUIDED TOURS
GUIDED TOURS IN UMBRIA
Tour in Umbria visiting all the beautiful cities, towns and magical places of Umbria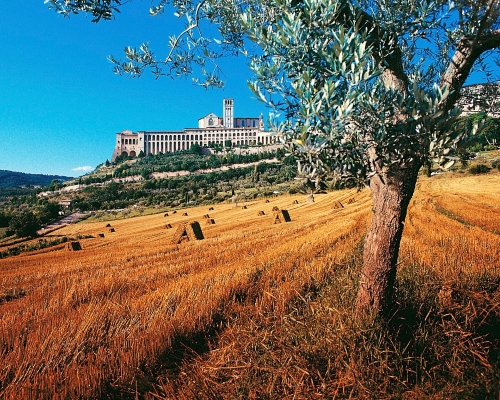 PILGRIMAGES
PILGRIMAGES IN UMBRIA
The guides of G.A.I.A. Assisi helps you organize your pilgrimages dedicated to Saint Francis or Saint Benedict