FOLIGNO, SPELLO and SPOLETO
Spello (about 20 minutes drive from Assisi), is a little Umbrian gem that the Roman Emperor Ottaviano Augusto used to call "Splendidissima Colonia Julia". Here history left its most outstanding traces in the city buildings, from Roman Times to the Middle Ages. Spello is known for its very well preserved Roman monuments, such as the city gates Porta Consolare and Porta Venere, and one of the most splendid renaissance fresco cycles in Umbria, painted by Pinturicchio for the Baglioni family, the so called "Cappella Bella", as well as the Church of Sant'Andrea, a most unique place.
Not far from Spello is Foligno. The city, located in the middle of the Umbrian Valley, became famous between the 14th and 15th century under the Trinci Family, that gave it a central role within the Italian Gothic and Renaissance painting school. Here worked the most important painters of the International Gothic style, Gentile da Fabriano and Ottaviano Nelli, who left their masterpieces in the Trinci Palace.
Spoleto, famous for the 14th century acqueduct Ponte delle Torri and the Romanesque Cathedral that keeps inside the fresco cycle painted by the Florentine Renaissance painter Filippo Lippi, is one of those Umbrian towns that should be visited with a very slow pace.
For the beauty of its streets, squares and original buildings, Spoleto is an open air theatre-city, chosen by Gian Carlo Menotti in 1954 for his famous opera, ballet, theatre Festival of the Two Worlds and sister town of Charleston, South Carolina.
Not far from Spoleto, in the Valnerina, it is possible to reach the benedectine Abbey of San Pietro in Valle, that preserves rare traces from the Longobard period.
Considering the food and wine traditions of this area, we suggest a visit to one of the many local olive mills, tasting the "green gold" of the region, or a truffle hunting in the woods in search of the "black diamond" of the area.
Come and discover all the wonders of Umbria, landscapes, culture, art and religion.

Contact us to organize your guided tour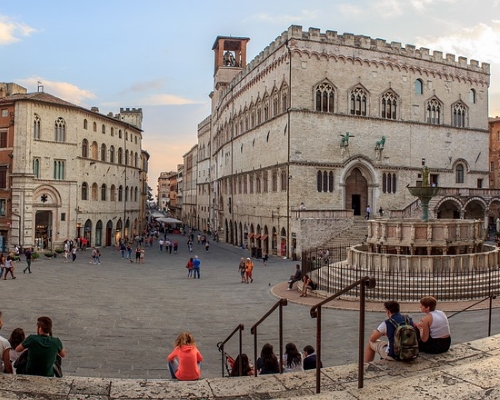 GUIDED TOURS
GUIDED TOURS IN UMBRIA
Tour in Umbria visiting all the beautiful cities, towns and magical places of Umbria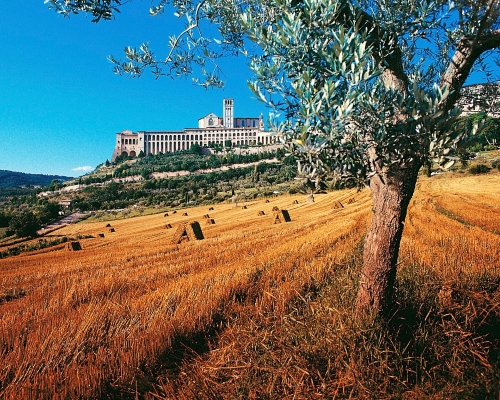 PILGRIMAGES
PILGRIMAGES IN UMBRIA
The guides of G.A.I.A. Assisi helps you organize your pilgrimages dedicated to Saint Francis or Saint Benedict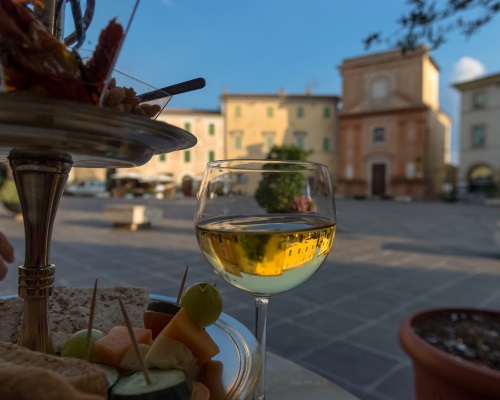 GASTRONOMY
GASTRONOMY IN UMBRIA
Umbria is not only art, culture and religion but also traditional food and wine, from Norcinerie to Montefalco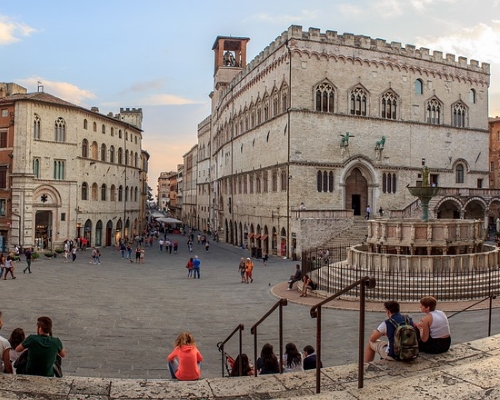 GUIDED TOURS
GUIDED TOURS IN UMBRIA
Tour in Umbria visiting all the beautiful cities, towns and magical places of Umbria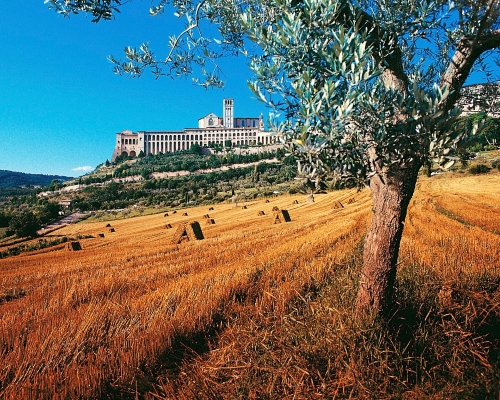 PILGRIMAGES
PILGRIMAGES IN UMBRIA
The guides of G.A.I.A. Assisi helps you organize your pilgrimages dedicated to Saint Francis or Saint Benedict